---
Klercide H2O2 Product Range Gains BPC (Biocidal Products Committee) Positive Opinion
Ecolab's Klercide Sporicidal Low Residue Peroxide and Klercide Sporicidal Enhanced Peroxide ranges have recently completed the most critical milestone in the Biocidal Products Regulation (BPR) approval process. This is a key step towards full BPR authorisation.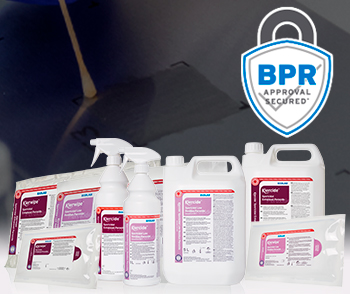 Ecolab's H2O2 range ensures:
Validated product efficacy
Minimal toxicological risk
Compliant manufacturing processes and procedures
Avoidance of product withdrawal
For further information and the impact for our customers of the BPC positive opinion - request the ebook here
Additionally, for more information relating to the Biocidal Products Committee (BPC) click here to visit the ECHA website.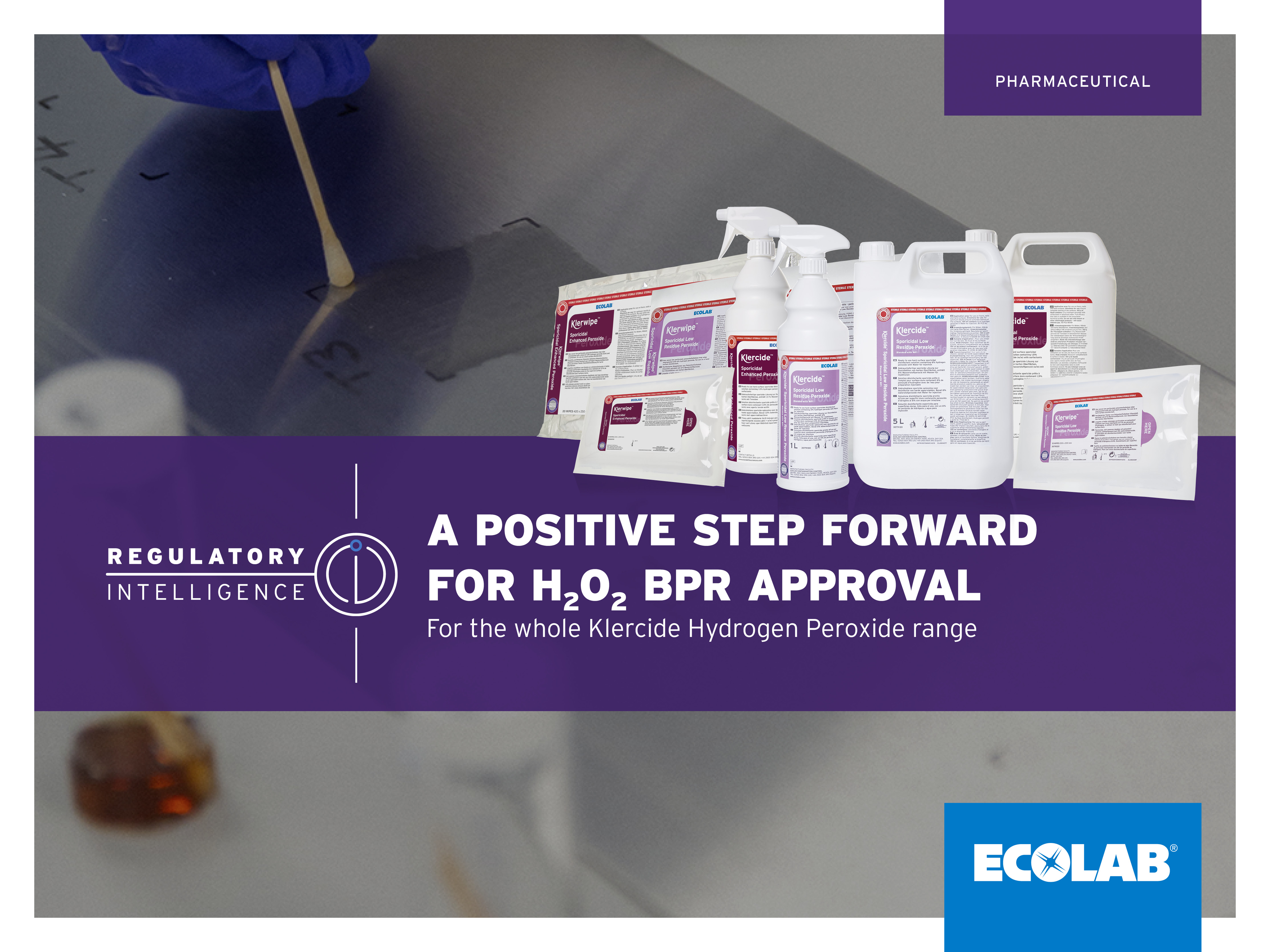 Request the eBook
The Biocidal Products Regulation (BPR), Regulation (EU) 528/2012
---
The BPR replaced the Biocidal Product Directive (BPD) on 1st September 2013 as the legislation responsible for placing biocidal active substances and products on the European Market.
As a regulation, it became legally binding for countries that fall within the scope of EU regulations - all European Union countries as well as Iceland, Liechtenstein, Norway and Switzerland (the European Free Trade Association countries).
The BPR offers a harmonised, centralised authorisation option for biocidal products at a European level versus the BPD. The BPR is designed to control the use of, and the placing on the market of biocidal products. It involves an assessment of a biocidal product's efficacy, toxicity, and the risk during use. Additionally, it requires robust data to prove the effectiveness and safety of the biocidal product, as well as a list of approved biocidal active substances and suppliers.
The Objective of the BPR
The BPR has a threefold objective:
1
Harmonisation and free movement of biocidal products within the European market
2
A high level of protection to human health, animal health and the environment
3
To ensure that only authorised products with acceptable efficacy remain on the EU market
All Life Sciences manufacturers must ensure that biocidal products supplied for use in their manufacturing sites, are registered in the relevant country of operation, purchased from an approved source as per Article 95 of the BPR and any disinfectants used on site are subject to BPR registration. This is where our team of Regulatory experts can help you.
Our Product Compliance Status
BPR EU authorisations will include all relevant formulations, formats (liquids, wipes, concentrates) and associated applications (including spraying, wiping)
Ecolab Life Science's core portfolio, in all available formats, will be compliant, with continued supply throughout the process
We have the regulatory expertise and resources to ensure full and sustained regulatory compliance in Europe, as well as global markets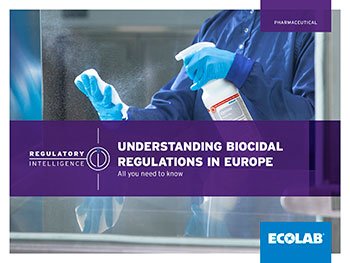 Ecolab Life Sciences will be guiding customers through the BPR transition period.
For Further information request our eBook:
Understanding Biocidal Regulations in Europe - All You need to Know
Request the eBook
Further information around understanding the requirements of the BPR can be found via the link below to the European Chemicals Agency website:
echa.europa.eu/regulations/biocidal-products-regulation/understanding-bpr